The first thing you must consider when having a wedding is the engagement ring! And what a minefield of ethics it is. Conflict-free? Non-diamond? Australian diamond? Recycled metal? Sterling silver?
I spent literally MONTHS researching an ethical engagement ring and finally I can pass on that knowledge to all you ethical brides and grooms out there. I spent a lot of time on ethical ring websites and also the forum Better Than Diamond which I highly recommend because you can get recommendations from other consumers.
Second-hand
The best thing you can do is buy second hand – yes it limits your choice but it is SO much better for the environment. Check gumtree, Cash Converters, antique stores and even some of these great Moissanite stores who will put out sale items that are technically second hand because they've been returned. No, my ring(s) isn't second hand. But if you want to score major ethical points go for it. Especially if you like to just buy jewellery in general.
Online or in person? 
Online is definitely a lot cheaper but of course you can't see it until after you buy it. Make sure you only buy from a reputable company (see my list and talk to people on Better Than Diamond forum) and always check the return policy before you buy. I also listed in-person stores if you really want to pay more to see before you buy.
Avoid scammers
One thing I will say, that all of you should know, do not, I repeat DO NOT buy from these scam sellers:
They sell cheap Cubic Zirconias and charge you a fortune saying they are lab-created diamonds or diamond alternatives. Now onto the fun stuff!
---
1. The Stone
This is what people pay the most attention to and for good reason. Despite all the talk of diamonds being a girl's best friend, with movies like "Blood Diamond" people are becoming more aware of the human and environmental cost of diamonds and are seeking alternatives. Below is a discussion on diamonds and some alternatives.
a) Diamond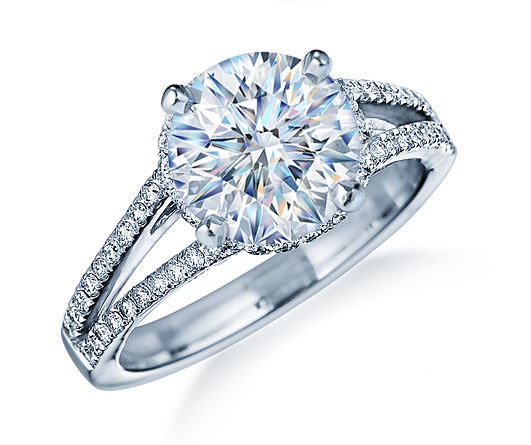 Let's start with the most well-known of all. Did you know diamonds weren't even considered the go-to engagement stone of choice until the 1930s? That's when diamond company DeBeers launched an aggressive marketing campaign to make people think diamonds were the engagement stone of choice. DeBeers has a sordid history of monopolising the diamond industry by stockpiling and controlling prices through supply.
Diamonds are the strongest natural substance and super shiny and long-lasting. You can also get them in loads of pretty colours. But what are the downsides?
Diamonds are usually mined in absolutely shocking conditions and are often used to fund conflict wars. In response to this, there have been initiatives such as the Kimberley Process Certification Scheme which identifies diamonds that are supposedly "conflict-free". Unfortunately, these processes are by no means perfect and often fail.
So what can you do? Diamonds from countries like Australia and Canada should be produced in conditions consistent with basic labour standards. Of course, the environmental impact of these more ethical diamonds can still be massive.  Not to mention the fact that indigenous land is being pillaged for the profits of major corporations, which is an abuse of human rights in of itself.
So what kind of diamonds are best?
Second hand diamond rings – second hand almost always beats brand new. Hunt around online and in stores. Just call it "antique" and suddenly it's uber-fancy
Created diamonds – these are created in a lab. They have a teeny carbon footprint, you can pretty much guarantee there's no human rights abuses and they do not directly harm the environment or indigenous land
Diamond alternatives e.g. Moissanite, Cubic Zirconia, Asha, etc – these are discussed in more detail below
Unfortunately larger sized created diamonds are still pretty pricey which is why some of these other diamond alternatives may be a better choice. You can buy lab created diamonds through
Gemesis
and
Brilliant Earth
. You can buy gorgeous created pink and blue diamonds from
MoiMoi
, which has stores in Sydney and Perth. Beware of the scam sites listed above and generally be wary – there are lot of companies claiming to sell lab created diamonds which are fakes. That's why it's good to search around and chat to people on the Better Than Diamond
forums
.
b) Moissanite
With little Moissanites on the band. As you can tell, I'm a massive fan of Moissanites. The substance was first discovered on a meteorite in 1893. Since 1998 it has been used in jewellery as a manufactured gem. They are produced in a lab with a minimal carbon footprint and no direct environmental impact or impact on indigenous people. They are the second hardest substance (second only to diamonds) so they last and they have more brilliance than diamonds (they sparkle more). They are also a lot cheaper.
They come in loads of colours and you can buy them in stores in Australia (and world wide) and online. Charles Colvard owns the trademark on Moissanites and will guarantee each with a lifetime warranty so they will not fade or lose their sparkle (unlike the cheaper Cubic Zirconias).
Some people quibble about Moissanite being less white than desired. I can't see the difference but if it really bothers you, consider buying the all new Amora Moissanite and Forever Brilliant Moissanite which is supposed to be the whitest to date. Or go with a coloured one like me 🙂
I bought mine from American online store MoissaniteCo which I highly recommend, they sell yellow, pink and green moissanites as well as the whiter Forever Brilliant and and Amora Moissanite. If you want to see them in person you can visit MoiMoi in Sydney and Perth. A good friend of mine bought her gorgeous ring there. Charles and Colvard also have an official store, although I have no experience shopping with them.
c) Asha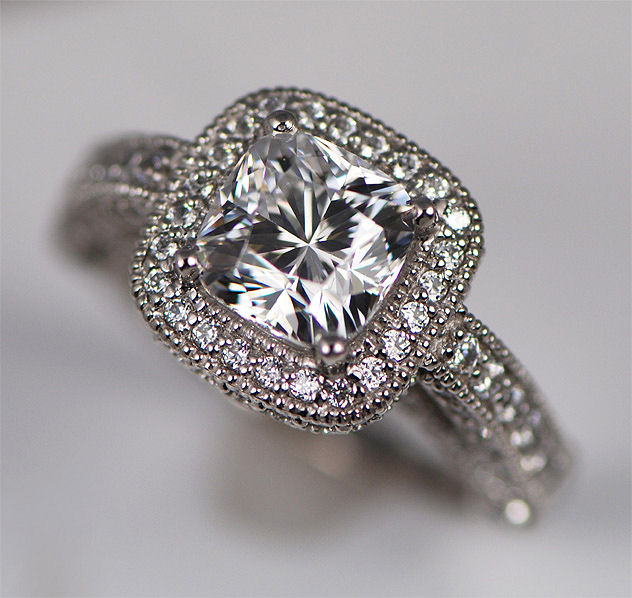 Moissanite's less sparkly but cheaper sister, Asha. Ashas are manufactured in labs like Moissanites and are built from carbon diamond bonds. They are little less durable than Moissanites but are often favoured for their comparable whiteness. You can buy them from Better Than Diamond and Asha Diamonds, which is run by the same people from MoissaniteCo. They have a good reputation in the business. If you want to save money but still get a very durable ring (and don't want to go down so cheap as a Cubic Zirconia) then this is a good option. You get the same ethical benefits of having a lab produced stone without the higher price.
d) Cubic Zirconia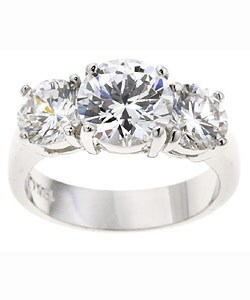 My first engagement ring was CZ so I have a soft spot for them. They are so super cheap, ethical (again made in a lab rather than mined). However, they are less durable and their brilliance will fade over time. Its main competitor is now Moissanite! As mentioned above, stay well away from Diamond Nexus Labs and other companies that sell CZs at exorbitant prices. If you're going to pay CZ you should be paying a fair price – like $10-$50, maybe more if it's extra fancy or something. You can buy them everywhere – online, in jewellery stores, second hand.
d) Other Gem Stones
The world is your oyster! If you want to stand out and get something truly unique then look to some non-diamond stones. Sapphires, rubies, emeralds, topaz, garnet, amethyst, the list is endless!
So what's important to know about these?
As usual, the best is to buy second hand
Failing that, you can buy created gemstones – lab-made so all those ethical benefits!
Created gemstones are really taking off, even chains like Prouds now stock them. You can buy them from MoiMoi in Perth and Sydney and plenty of other places.
2. Metals
Picture (top to bottom): Sterling silver, palladium/white gold mix, platinum and palladium
Whoo, that's the stones. Now metals. Metal is usually overlooked by people concerned about ethical jewellery which is a shame because it's bad. Really freaking bad. I didn't realise myself until I already bought my first engagement ring. That's why for my second, I went with a recycled metal. It takes 20 tons of waste to get enough gold for just one wedding ring! One teeny ring!
With second-hand rings you have nothing to worry about, but if you're going new the next best thing is recycled metals. Luckily some of the great websites I recommended like MoissaniteCo and Asha Diamonds will use recycled metals (I got recycled palladium for mine which is often the cheapest of the durable metals).
Try to get a good strong, long-lasting metal like platinum, palladium, yellow gold, etc. White gold goes yellow after a while and needs replating every few years.
If you're buying non-recycled, sterling silver is good because it's usually just a by-product other mining. It is less durable so it can lose its shape after time. But if you're buying a cheap CZ ring brand new, it will often be set in sterling silver so for a cheap ethical ring, it is often the best choice.
Summary
Second hand is always the best
If new, choose a lab created diamond/diamond alternative e.g. Moissanite/other gemstone
Choose recycled metals
My picks
Have fun! Spending months looking at rings online was a pure joy for me 🙂